big fat feminist: On self-esteem and the struggle,... →
bigfatfeminist: By now it's entirely likely you've seen it: Dove put out an ad where a bunch of women sit down and describe themselves to a forensic artist. Then, a stranger they just met describes them to a forensic artist. Surprise! They're not as ugly as they think they are! Look, here's some real talk: I…
"A List of "Men's Rights" Issues That Feminism Is Already Working On Feminists..."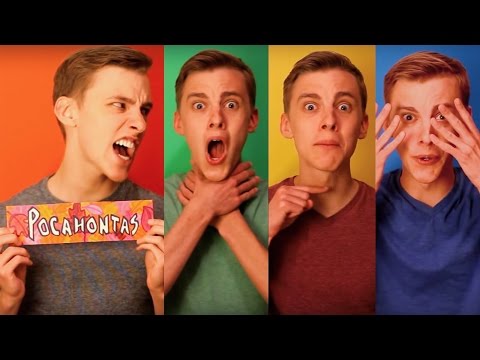 9 tags
More About Justice and Less About Revenge: On... →
10 tags
Workshop Recap from Wednesday March 6th
When I came back from New York, I felt like I had been away for a month since I packed so much into my trip. When I came back to Toronto, I had to hit the ground running and it already feels like a month has passed. So much can happen in two weeks! I went to this workshop over a week ago. It was titled, "Innovative Practices to Combat Cultural Norms that encourage VAW" This workshop...
16 tags
Day Three: The Danish Government and Social...
Danish Government Side Event: "Social Control as a means of violence against women" I was so excited to attend this event because a) it was the one side event I got to this week* b) Scandinavian countries have some excellent best practices when it comes to carrying through their gender equality legislation and c) Michael Kaufman was speaking.  Social control and violence against...
15 tags
2nd Workshop Notes from Monday March 4th
I'm still catching up with my writing, so this is a recap of another workshop I went to on Monday - even though it is now Wednesday! By far, this is the workshop where I have been exposed to new information. It was about Female Genital Mutilation. I took lots of notes and I hope you can learn something too! I took pictures but most somehow got deleted off of my phone. *Trigger warning...
15 tags
1st Workshop Notes from Monday, March 4th
I'm trying to write blogs about a couple of the workshops I attend each day. I can't possible write about all. The ones I've written are all far too long already!  I've collected data, quotes and my general thoughts here. So, anyways if you want live updates on what's happening and some great truth-bombs I'm tweeting check this: Miranda on Twitter * Trigger...
24 tags
Day Two - Commission on the Status of Women
Today has been both heart breaking and joyful. I have cried tears of sorrow and simultaneous joy because of the stories and courage of the women I have heard from today. Many people think events like this are back-patting exercises for the UN and NGOs. And that it's only a very privileged  (read: White, upper class, Western) few that attend. And that it just focuses on formal-political,...
17 tags
Blog Update #1 - The UN Commission on the Status...
Hi Friends! I'm in New York City this week for the 57th CSW. I'm so excited to be here! It's an incredible opportunity to meet women from around the world to learn about the work they are doing. I'm also excited to meet lots of male allies and hear about what initiatives they're involved in. I'm going to be attending around 5 workshops/round tables/panels a...
10 tags
Marriage and Millennials →
My husband and I were featured in this HuffPo article about young and marrieds. It's about the who, what, why, when and where! *Click title for the link* Photos courtesy of our incredible photographer, Angie Choi at EyekahFoto
19 tags
17 tags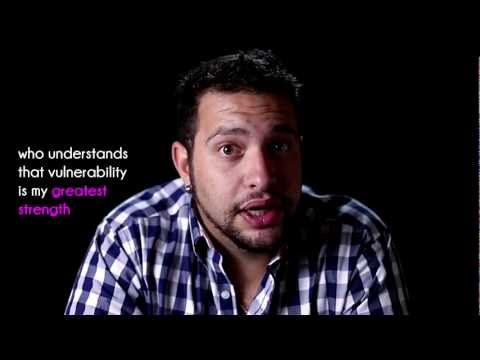 "Blowing Minds" via HigherUnlearning and White... →
This is a guest blog written by Tuval Dinner, a staff member of the White Ribbon Campaign on one of my favourite blogs, HigherUnlearning. This is a story he shares of how simple exercises can completely change the way people perceive others, and can create a new, transformative experience of anti-oppression consciousness. Please share!
emma .m. woolley: What it's like being a teen girl →
sodisarmingdarling: The violations started small. I was 12, fairly tall with brand new boobs. My mother wouldn't let me buy "real bras" for a long time. It didn't occur to me that was weird until boys in my class started advising me to "stop wearing sports bras" because I was looking a little "saggy." It was a…
7 tags
4 tags
Audre Lorde: The Transformation of Silence into... →
"And when we speak we are afraid / our words will not be heard / nor welcomed / but when we are silent, / we are still afraid. So it is better to speak…" Noted in a facebook comment by Julia Meddera who wrote "For those who think I rant about the patriarchy and misogyny too much" (posted below) Full text of Lorde's speech is in the link
For those who think I rant about the patriarchy... →
thelittlekneesofbees: From: Julia Maddera, Georgetown University '13.   To the first man, who I met by the Eiffel Tower my second week in Paris, when I didn't know better.  Who took me out four times, who waved little red flags that I tried to ignore.  Like asking me outright if I was a virgin on the first date, like calling me five different pet names when I'd asked him not to throughout the...
23 tags
The Ugandan Voice and My White Privilege
I wrote this for a course blog about the MDGs. It's taught by Stephen Lewis and Christopher Gore. Obviously, the KONY2012 campaign created by Invisible Children has sparked a lot of debate and was brought up in class. Hey Everyone, I've been reading a lot of the posts, and I've noticed that a lot aren't from the perspectives of Ugandans, and that out of anyone,...
20 tags
15 tags
Victoria's Secret... is a Myth.
CAUTION: This blog is not meant to offend any padded, push up, water or air filled bra. I was never one to go screaming into a Vicky's to claim the limited edition Swarovski crystal studded bra. But everyone likes nice underwear! Even if no one sees you, you know you're wearing it and it feels good. And while I'm sure many women wear underwear for themselves, you see things like...
17 tags
Why the Government has One Legitimate Reason to...
So this is going out on a limb here but - here is my answer to why the government has a legitimate reason to ignore Occupy Bay street. The answer? Voter turnout was a record low 49.2 per cent in our most recent elections. Granted, the majority of the people protesting at Occupy Bay Street likely did vote. And I am not anti the Occupy Everywhere movement. In fact, I'm a participant....
19 tags
My first Walk-A-Mile experience
Walk A Mile in Her Shoes was the first White Ribbon Campaign event I was a part of, and I was a part of it in a very intense, tangible way. Despite being in leadership positions before, this was the first time it involved activism. It was exhilarating! If I'm passionate about something, I have no problem devoting all of my time to it. I spent hours making posters, handing out fliers, and...
12 tags
The Problem with Shoulder Pads
Inequity in Current Fashion and Media New Topman shirt promotes taking advantage of women with a list of no consent excuses, and insinuating women are pets. Topman T-Shirt JC Penney had a shirt out (they have taken out of production) which was quite blantantly saying women are stupid. I can't count the number of times I've heard a young woman pretend she didn't know something...
"The world we inhabit is political.We may choose to study politics or not, or..."
– Larry Johnson (Political Scientist)
Waiting for your Boaz
"To all the girls who are in a hurry to have a boyfriend or get married - a piece of Biblical advice : "Ruth patiently waited for her mate Boaz."  While you are waiting on YOUR Boaz, don't settle for any of his relatives: Broke-az, Po-az, Lyin-az, Cheating-az, Dumb-az, Drunk-az, Cheap-az, Lockedup-az, Goodfornothing-az, Lazy-az, and especially his third cousin...
6 tags
"It is now necessary for advocates of feminism to collectively acknowledge that..."
– Bell Hooks excerpt: A Movement to End Sexist Oppression
Why are you so afraid of the F* Word?
Feminism in the 21st Century A few weeks ago I was talking to a friend about the hospital I was working at, which is based on feminist principles (Women's College Hospital). He asked if I was a feminist, I said yes - and he said he wasn't. I wasn't upset because I knew he was, but wasn't really up to date on what exactly feminism means. I've decided to give a...
Why are you so afraid of the F*Word - Part 0.5
Prequel to the next post. The Original Feminist thinkers: While feminism hadn't become any sort of mainstream thinking, ladies (and men!) were doing it for ourselves starting from way back. While I won't go into detail, here are a few that you can google. Olympe de Gouges - Declaration of the Rights of Woman and the Female Citizen(1791)  This woman wrote it in response to the...
Content going live TODAY!
Just you wait!
"Justice demands integrity. It's to have a moral universe - not only know..."
– bell hooks